Please Say Black
Please Say Black is a podcast dedicated to uplifting conversations with folx across the African Diaspora. It is a creative extension of The AntiBlackness Reader platform. The podcast mirrors the goals of ABR (Anti-Blackness Reader) in amplifying Black truth and knowledge, centering Black stories and exposing anti-Blackness. Our host, Joquina Reed is deeply committed to valuing the lived experiences of people deeply impacted by colonialism, xenophobia, racism and anti-Blackness.
Episodes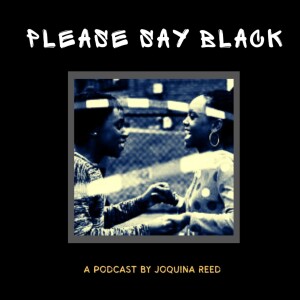 Friday Mar 25, 2022
Friday Mar 25, 2022
Andre Henry joins host Joquina Reed for the latest episode of Please Say Black.  Andre shares the latest tea from his new book, All The White Friends I Couldn't Keep. Andre is an uncompromisingly powerful author, singer and songwriter. Listen to this robust conversation about the significance of embodying  anti-racism practices in our closest relationships. Additionally, hold space with them as the two bare witness to the real impacts of anti-Blackness in everyday life. During this episode Andre cites the wonderful work of Blair Imani. Find out more about their work here and check out their latest book: Read This to Get Smarter: About Race, Class, Gender, Disability & More.  Andre also mentions his song Delusional,  Afropessimism and Nina Simone's song: You've Got to Learn . Lastly, spend some time learning more about the Maroon community and Black resistance in Jamaica and How Nonviolent Struggle Works. All the White Friends I Couldn't Keep is available for purchase and digital download so consider purchasing Andre's book today. 
"When an individual is protesting society's refusal to acknowledge his dignity as a human being, his very act of protest confers dignity on him." - Bayard Rustin.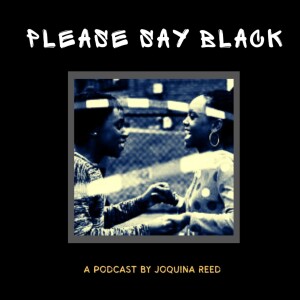 Friday Mar 11, 2022
Friday Mar 11, 2022
Dr.Christena Cleveland joins me for the premiere episode of Please Say Black. Dr. Cleveland expands upon her latest book, God is a Black Woman.  Dr. Cleveland shares the significance of self-compassion in Black Liberation and communal healing. Together, we hold space to name the sacredness of Blackness. During this episode, Christina mentions the significance of Palestian theology and I also talk about  Claudette Colvin. To find out more about Dr. Christena's work check out her website and feel free to purchase your copy of God is a Black Woman here. Lastly, join the spring Black Book Exchange at either The AntiBlackness Reader project or Divesting from Whiteness platform.
 
"She believed in a future she had no evidence for..." - Tananarive Due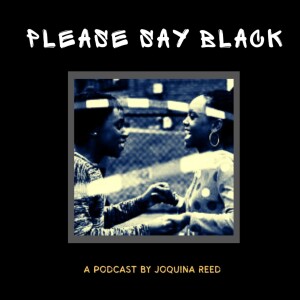 Thursday Mar 03, 2022
Thursday Mar 03, 2022
Welcome to the Premier Season of Please Say Black!
Please Say Black is a podcast dedicated to uplifting conversations with folx across the African Diaspora.  It is a creative  extension of The AntiBlackness Reader platform. The podcast mirrors the goals of ABR in amplifying Black truth and knowledge, centering Black stories and exposing anti-Blackness. Our host, Joquina Reed is deeply committed to valuing the lived experiences of people deeply impacted by colonialism, xenophobia, racism and anti-Blackness.
To learn more about Joquina go to  joquinareed.com